About Claire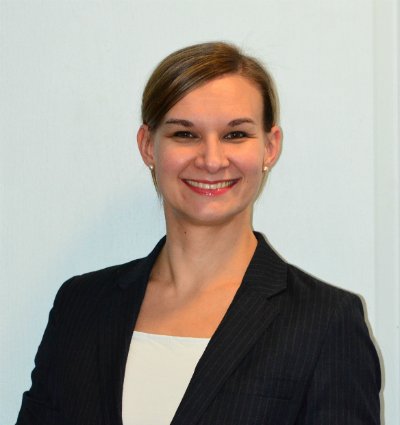 Qualifications and Experience
I graduated with distinction (B.Sc Physiotherapy) from the University of Cape Town in 2007. After completing my community at a rural hospital in Piet Retief, I worked at the High Performance Center (HPC) at the University of Pretoria. I worked with an excellent team of physios, sports doctors, biokineticists, sports scientists, psychologists and dietitians. Working with a team taught me the importance of having a network of trusted colleagues who I can refer patients to. My time at the HPC gave me invaluable experience and I was lucky enough to work with numerous Olympic athletes and international sports teams such as the Wallabies and All Blacks and even the cast of Riverdance.
In 2012, I fulfilled my dream of starting my own practice. I started out in a small room in my parents' house in Lynnwood Glen. In 2017, I moved the practice to my own home were I spent five happy years. In June 2022, my family and I embarked on a new adventure and moved to the East Coast where I am excited to make a difference.
From 2015 to 2017, I served as the Chairperson of the Gauteng North Region of the South African Sports Medicine Association and from 2017 to 2019 I was a member of the organisation's Management and Executive Committees. I stepped down at the end of 2019 to focus on furthering my studies.
I am registered with the Health Professions Council of South Africa and the South African Physiotherapy Society.
What makes me different?
I am a physio because it's what I love to do - I am part of a fortunate minority who can honestly say they love their job. I don't treat problems; I treat people. I like to get to know each of my patients so that we can work together. Your goals are more easily achieved if we work as a team.
My sessions are un-rushed and personal and I never treat more than one person at a time. You won't be left with a machine on while I rush next-door to see someone else. I also find that seeing too many people in a day isn't good for me or my patients. An exhausted physio can't be an effective physio.
Rather than just treating the symptoms of the problem, I always to try find and address the cause. My aim is to get you better, do all I can to ensure the problem doesn't reoccur and equip you with ways to deal with it if it does. Education and exercise are always a big part of my treatment strategy. Nobody wants to be on the physio's bed every week!
If I am unable to help you, e.g. if you need to see a specialist or be sent for x-rays before I treat you, I will gladly refer you on to the appropriate person.
I have been involved in sport all my life. I was a competitive rhythmic gymnast until a knee injury forced me into "retirement" at the end of Matric. I competed in CrossFit until the birth of my son in 2019. I'm looking forward to getting back to competitive sport once he's a bit older!
Since the birth of my son, I have become increasingly interested in the field of women's health and am now qualified through the South African Society of Physiotherapy to treat female pelvic health conditions.
I know what it feels like to be injured - not just the physical discomfort but the mental and emotional toll it can take. I've been on the receiving end of physio more times than I'd like to admit and know how frustrating it can be to be a patient, especially when you're told to "just rest". I know that fitting physio homework into your day can seem impossible - there just isn't enough time. This is where working together becomes vital in order to modify or substitute your activities and to develop practical and time-efficient home exercise programs that you will actually have time to do.
I'm trying to make life easier by making technology work for me (and you). Online booking means you can book anytime (not just during office hours) without even picking up the phone. Email and WhatsApp mean you can always get in touch even when I'm unable to answer my phone.